Emerging trends in social media, search, mobile, data analytics, and cloud are transforming the traditional style of marketing. Our digital marketing services are amplified by our unparalleled expertise in technology and focus on customization and creativity.
Our services are extendible to marketers and agencies to create intelligent digital media ecosystems, develop brand awareness across multiple digital channels and implement marketing operations.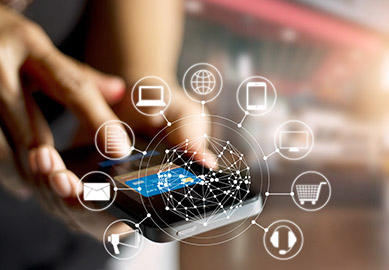 Our digital marketing services include:
SEO Services
Damco's SEO services dig deeper into the genetics of your website and enable it to gain the relevant traffic of your target audience. It is said that "Google will only look up to you once you have gained everyone's respect." Getting found and favored by search engines is extremely valuable for businesses. Especially visitors who find your website through organic search are highly targeted. SEO is a process of reengineering every aspect of the website so that it is available to the potential customers. We focus on organic improvement of the three pillars: Visibility, Relevance, and Authority.
Read More
Social Media Marketing
Damco enables you to build your online presence and community aligned with your business objectives leading to brand loyalty and advocacy.
Today marketing has become much more complicated due to ever-changing matrices of channels and technologies. Your customers could be present anywhere, flocking to blogs, social media networks and online communities. Social Media has become an integral part of digital marketing and social media sites like Facebook, You Tube, and Twitter have huge traffic businesses can leverage. Buying decisions are no longer based on traditional media like print advertisement and television rather they are heavily dependent on the word of mouth promotions, referrals, and recommendations. All these channels are utilized very efficiently in social media. That's why at Damco, we develop strategic social media campaigns to spread awareness and positive conversations regarding your business, products, and services organically.
Read More
PPC Services
Damco Pay-Per-Click (PPC) services help companies to simplify the complexities of search engine advertising leading to improved ROI.
Pay-Per-Click (PPC) is the quickest medium to get your web properties to the top of search results for the search terms you want. Paid search marketing can generate visibility for your website immediately, however running effective PPC campaigns could be complex considering implementation, monitoring and budgetary challenges. PPC has some distinct business advantages over other digital marketing mediums such as it is reliable, fast, and gives you better control.
Read More