The data is rapidly increasing in the information focused world. However, finding the value in this data heap is essential if you are looking to extract commercial impact through business analytics. This will include identifying unrelated patterns in data, mining, refining, and creating insights with commercial value. With our Business Analytics solutions, we bring the promise of practical and actionable insights to improve your organizational performance and decision making.
Damco addresses specific requirements of any industry sector or business function and has experience in end-to-end implementation of a wide array of third-party enterprise products and platforms. Damco offers industry, business process, and technical delivery expertise, to deliver value and innovation, for your enterprise application portfolio and thus helps achieve the following:
Optimizing business processes so as to maximize the operational efficiencies.
Scaling IT systems with growth in your business along multiple dimensions like locations, business processes etc.
Maximizing advantages out of your legacy systems which are very hard to integrate and operate with disparate systems.
With ever increasing data sizes, generating actionable business intelligence.
Maintaining performance and throughput of IT systems with ever increasing user and transaction loads.
Our global teams can help you deploy end-to-end Business Analytics solutions across business functions based on custom or third-party enterprise application software, databases, analytics, mobility, and cloud infrastructure.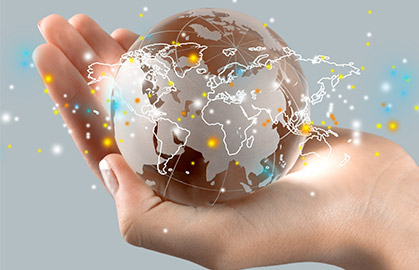 Enterprise Application Integration
Damco offers the full lifecycle of enterprise application integration services to connect disparate functionality and data with modern architectures and platforms. We understand your need to simplify processes and architecture in order to reduce associated costs. Our services help your systems and processes connect and collaborate seamlessly and enable them to scale promptly, in terms of prospective business needs. We work on all leading enterprise application integration and B2B solutions such as Microsoft, IBM as well as services oriented architecture, business process management, and complex event processing and enterprise service bus. The following characterizes our enterprise integration services:
Strength in legacy systems as well as middleware integration with EDI, PCI, XML, HIPAA standards, and Sarbanes-Oxley by providing following Strategy and Consulting:


EAI Product Evaluations
EAI Recommendations
Adapter Development
Post Implementation Support and Service
EAI Architecture and Design
Workflow, Process Modeling, and Interface Design

Enterprise application integration by employing an Integration Framework which comprises numerous technologies and services forming a middleware driver
System integration in an efficient and secure manner in order to streamline confidential information sharing among the business partners across the web
Structured communications between organizations (by electronic means) with the help of EDI technology
Mapping of electronic data into XML documents by using competent software in order to reduce cost
---
Business Intelligence
Our Business Intelligence services are insightful and focused on helping you at various levels of decision-making through BI Applications, tools, practices, and technologies such as data analytics, data contextualization, data warehousing, KPI reporting, and dashboards. We comprehensively leverage BI technologies to deliver better end-user productivity to access, integrate, and deliver data across the enterprise and predict, track, and analyze in relation to the business. Our BI Team delivers business intelligence dashboards and balanced scorecards helping you analyze operational processes and corporate performance management issues. Our BI services are characterized by the following:
We incorporate various technologies, proven methodologies and mature processes to provide BI services as per your specific requirements and needs
Driven by our extensive experience in Architecture and Design consulting, Data warehousing, Reporting and Analytics, BI services enable reduced implementation time frames
We process and convert data through extradition, transforming, cleansing, and messaging process with the help of data warehousing services
Our team is well versed with BI Tools like Business Objects, Cognos, Hyperion, Microstrategy, Informatica, Oracle Warehouse Builder, OBIEE, Oracle DBI, Pentaho, Microsoft Reporting Services, QlikView, BIRT, Tableau and has experience of working on platforms like Enterprise Signal Cloud, SQL Server, MYSQL, Oracle, Teradata
---
Big Data
We've been surrounded by vast quantities of data in various forms. It could be in the form of log files, a spreadsheet of records, images, videos, social media conversations, newsfeeds, tweets, machine data streams, and more. Referred as Big Data, these enormous data chunks have ignited new opportunities in the industry. With everything being recorded, there are insights and patterns hidden in the Big Data which could help enterprises in predicting demands, identifying the areas for innovation, and adopting a differentiating strategy from the competition.
Damco enables you to adopt Big Data as a key strategic driver and gain insights on operations, customers, and products. We provide technology solutions for implementing predictive analytics, real-time dashboards, master data management etc. facilitating incisive business insights and informed decision making.
Damco's Big Data services come with following benefits:
Helps in defining Big Data strategy and select appropriate technologies and vendors based on requirements and budget
Ensure effective information management with the use of Big Data and help organizations traverse on the path to business transformation
Recommend best-fit Big Data services and strategy strictly as per your organization's information need, which is aimed at quantifiable business outcomes
Provide holistic Big Data management for greater ROI and business agility
Equip organizations with actionable insights into their customers, employees, partners, suppliers, products, and services
Empower business with improved operational efficiencies for better performance and decision support systems